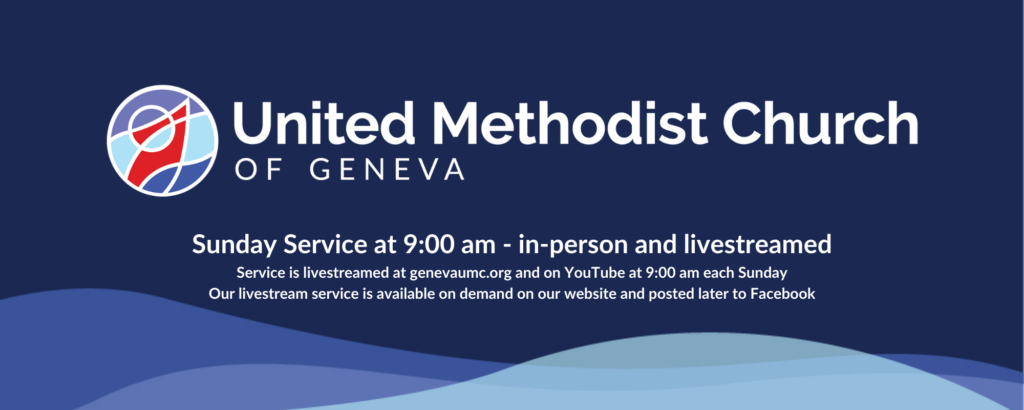 ---
In our commitment to work to be more sustainable, UMC of Geneva is currently replacing our aging HVAC system with a geothermal one. This is a months long project that began and continues outside as they drill holes 500 feet deep to install a loop system. They are beginning to work inside the church as they replace current components with heat pumps the result in multiple zones for better control of our HVAC system throughout the building. When this is complete, we will no longer be using natural gas for heat!
---
Watch our most recent online Worship Service.
What We Value: Open-Minded
At UMCG we value respectful dialogue. Jesus is known for respectful dialogue, but one time he might not have started out a conversation in the way to which he aspires. We can follow Jesus as he moves from having a closed mind to an open mind when healing a woman. Join Pastor Rob as we look to Jesus for helping living into the value of being open-minded.
Watch previous online worship services here.
---
2021-06-08