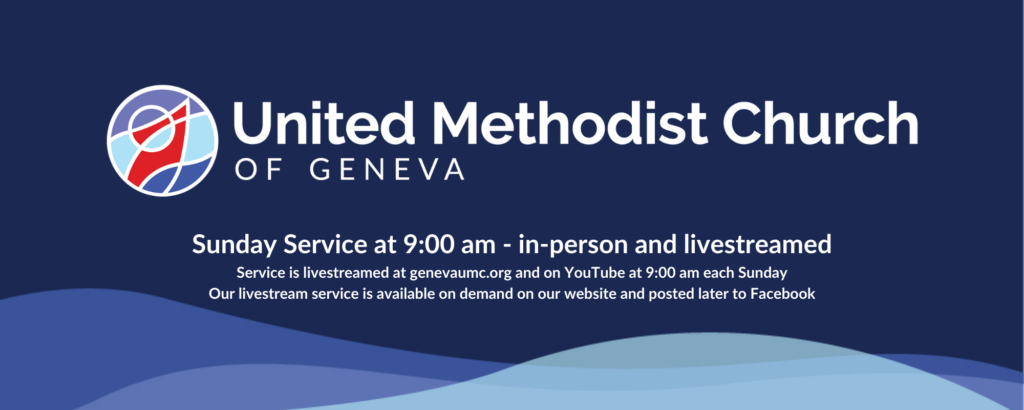 Were you there when they crucified my Lord?
The haunting hymn invites us to consider what it was like for the people who were there on Good Friday. Join Pastor Rob Hamilton this Lent for a narrative look at the bystanders and scoffers, the other victims, the soldiers, the beloved disciple, the women, and those who cared for Jesus' body – all were there with Jesus in his final hours.
Maundy Thursday, April 6 at 7:00pm at Batavia United Methodist Church
Share in a Tri-City Methodist Maundy Thursday Worship Service that features twelve moving monologues that help draw us into the events of Holy Week and the evening of Jesus' Last Supper with the Disciples. This shared worship service also celebrates communion and will be held at Batavia UMC at 7pm on Thursday, April 6, 2023. Batavia UMC is located at 8 N Batavia Ave, Batavia, IL and parking is located in the public lots and marked streets surrounding the church.
Good Friday, April 7 at 7:30pm
Our 7:30pm Good Friday Service calls us to remember the passion of Jesus Christ through dramatic readings of gospel accounts of Good Friday. This solemn service features: singing, prayer, choir and candlelight in addition to the readings.
Community Easter Egg Hunt
Saturday, April 8 at 1:30pm
Wheeler Park, Geneva
Bring your children to our community Easter Egg Hunt Sponsored by the United. We will meet at the shelter at the South end of Wheeler Park. We will also have face painters at the event! Make sure to bring your Easter baskets!
---
In our commitment to work to be more sustainable, UMC of Geneva is currently replacing our aging HVAC system with a geothermal one. This is a months long project that began outside as they drilled 13 wells 500 feet deep to install a loop system. They are now working inside the church as they replace current components with heat pumps the result in multiple zones for better control of our HVAC system throughout the building. When this is complete, we will no longer be using natural gas for heat!
---
Were You There? The The Beloved Disciple
Only one of the 12 male disciples stuck around to the end and that was John the Beloved disciples. Was John, Jesus' best friend? What earned him this special status with our Lord and what was it like for someone so close to Jesus to be right there with him as he died? Join Pastor Rob in this narrative exploration of the Beloved Disciple.
Watch our most recent online Worship Service.
Watch previous online worship services here.
---
2021-06-08