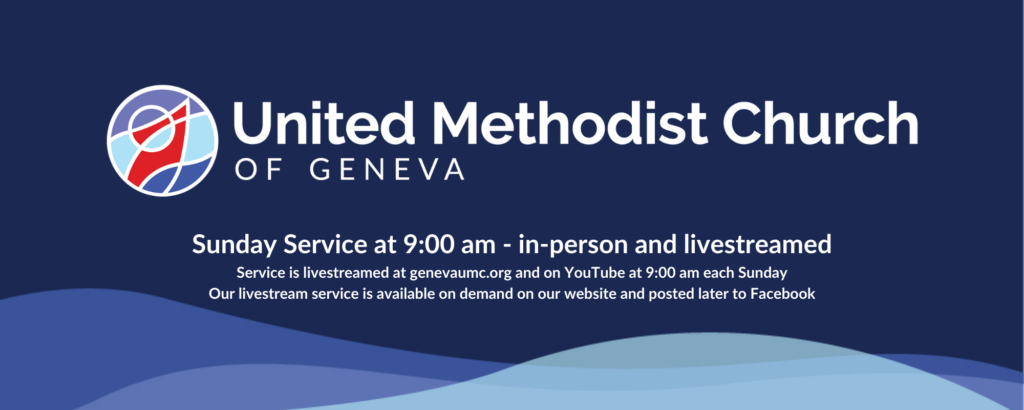 Watch this special video about our upcoming Family Sundays.
You're Invited to our Sunday Services and our upcoming Sermon Series – Does the Bible really say that?
There are a handful of well-meaning phrases that are part of our vernacular but can confuse, discourage or alienate people from God. This series, inspired by the book Half Truths by Adam Hamilton, empowers us to better understand God, comfort each other, grow in our knowledge and understanding of God, but to do that we have to know what is true and what is false in these phrases that are attributed to the Bible
Take part in our Barbie Discussion Group!
Funeral Planning Workshop
Join Pastor Rob for an informative, grace-filled workshop that will empower your loved ones to honor your wishes at the end of life and make plans for your pastor-led funeral or memorial service.
Click image to register.
Our popular Fall Rummage & Bake Sale takes place the last week of October. The sale begins Thursday, October 26 from 6 -8 pm, continues all day Friday, October 27 from 9 a.m. to 5 p.m., and concludes Saturday morning, October 28 from 9am-12pm, with our popular "Fill-A-Bag" option for $8.
You won't want to miss the amazing assortment of gently used items, including various household products, furniture, clothes, books, games, children's items, and more. Make sure to check out the upstairs parlor where we sell jewelry and high-end fashion items! The church has more than two floors of great bargains and the library is overflowing with delicious homemade baked goods for sale.
The Women's Ministry group of UMCG donates funds raised from the sale to various local, national, and international charities.
Our Popular Talent Show is Back on Saturday, November 11!
Check back for more details!
UMCG is Staying United Methodist
Across the nation and around the globe, The United Methodist Church –one of the largest Christian Protestant denominations with twelve million members worldwide- is starting to look more un-tied than united. Hundreds of local churches are voting to leave the denomination over key cultural and doctrinal issues – primarily over LGBTQ rights and inclusion. Read the rest of our statement here.
---
CARING FOR CREATION
In our commitment to work to be more sustainable, UMC of Geneva is currently replacing our aging HVAC system with a geothermal one. But that's not the only thing we are doing!
Watch Pastor Rob's video about what we have been doing at UMCG and read more about it on our Creation Care page.
---
Watch our most recent online Worship Service.
Does the Bible Really Say That? "God Said It, I Believe It, That Settles It."
We do believe that the Bible is inspired by God, but does this phrase just call us to check our brains at the doors? What about the passages in the Bible we don't follow? How exactly do we interpret scriptures to teach, guide, shape and encourage us? Join Pastor Rob Hamilton as we explore this phrase for our lives today.
(If the video for Service is not showing up above this message, click the refresh/reload button within 10 minutes of Service starting.)

Watch previous online worship services here.
---
2021-06-08